For Your Wellbeing, Consider Acupuncture.
What a delight to live filled with vitality and a sense of wellbeing; to go through our days energized. Too often we are affected negatively by the stress of modern life. We suffer with fatigue, lack of zest, and diminished enthusiasm. We take over the counter medicine to mask symptoms. We may not recognize that we are sick, but we certainly notice that we could feel better. Sometimes chronic nagging complaints can develop into serious issues. Western medicine can often help when things go wrong, but doesn't have the answer to improve natural wellbeing and our own ability to heal.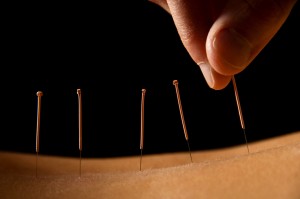 Classical Five Element Acupuncture, as preventative, natural medicine, is life enhancing. Five Element Acupuncture is designed to treat the cause of illness and to help the whole person, by restoring balance to the life energy. It works on the mind and spirit as well as the body.
As an acupuncturist, I want to know about all aspects of your life and will consider you as a whole person in formulating a treatment plan specifically for you. I want to help you to recover and maintain that vitality, energy and enthusiasm that keeps the bounce in your step and lets the bright light within shine out. Acupuncture can remove blocks to the flow of energy and you can feel the difference! It is a powerful but gentle tool to achieve true wellness for your whole being. I recommend acupuncture as a part of your wellness program.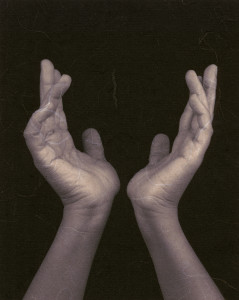 Massage and body work are often used to enhance the acupuncture treatment and improve its efficacy.  Many modalities are employed to relieve pain, to improve range of motion, to increase detoxification and circulation, to help with relaxation, and to provide the ultimate in a treatment for mind, body, and spirit!
I invite you to my clinic in downtown Winslow on Bainbridge Island, an easy ferry boat ride from Seattle. Please give me a call and let acupuncture work for you.
(206) 842-7706
Services
Please allow up to an hour and a half for the first visit for acupuncture. Subsequent visits can take up to an hour.
Fees:
First visit: $120
Subsequent visits: $95
These fees represent a discount for payment at the time of service.  Payment is accepted in cash, by check or with a Visa or MasterCard
Insurance coverage: Maria Cook is a provider for most insurance companies. Check the provider list for your company or call to check coverage on your policy. Unless other arrangements are made in advance, you are responsible for charges incurred and payment in full is due at time of service and you are responsible to pay for any portion of the charge not covered by your policy.
Cancellation Policy: Please respect yourself, your fellow patients, and your practitioner by keeping your appointments and arriving promptly. If you must reschedule an appointment, we require that you give adequate notice so that another patient may take advantage of your slot. Late cancellations (less than 24 hours) will be charged $50, no shows will be charged $75.