Journey to the Heart of Indigenous Oaxaca.  Experience the Magic and the Medicine
Oct 6-14, 2017
Click here for more information and application to participate
$500 to reserve your place. Pay Here
The trip to Oaxaca, October 6-14 will be deeply restorative and a great chance to get relaxed and at the same time, energized. We will spend 4 days in the home of a powerful and loving curandera and gain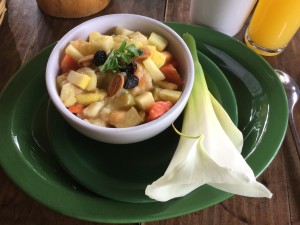 exposure to traditional medicine and its deep healing capacity. Elizabeth will host us in her family home for several days, and we will enjoy the peace of the dry jungle and experience her uplifting presence and moving rituals.  We will experience moving ceremonies and rituals in a nature and have a chance for powerful personal sessions. We can explore the beautiful environment, swim in the waterfalls, and hike the jungle trails. We then spend three days on the beach at San Augustinillo, a true
paradise, and relax, integrate, and enjoy our heaven on earth.  It is going to be a trip with a lot of learning, exposure, activity, and fun.  Please join me. 
9 day program cost $1900/ $1700 early bird 4/30
Additional cost for single room $110
Click here for more information and application to participate.
$500 to reserve your place. Pay Here
Contact: maria@healingandmore.com or c
all 206 842-7706
For a blog on my recent trip, including Buried, the story of a deeply powerful personal healing ritual with Elizabeth go to: Oaxaca Medicine, http://mariacook55.tumblr.com
What People Are Saying:
This trip is worth every penny and more.  It is the most unique trip I've ever taken and I'm 73 years old and have, essentially, traveled the world in various ways: backpacking, taking students on trips, homestays in Nicaragua, and even cruises!  I would highly recommend this trip to anybody who wants a deep and meaningful adventure and experience.  Susan K
The trip was wonderful, possibly life-changing.  Only time will tell.  But I do feel like I am back in Seattle with a very different attitude, more open and welcoming, and I already have received responses from others I wasn't expecting in my recent interactions.  Joe M
The introduction to Mexican culture was something I never dreamed of.   The landscape, the richness, the power of the people will forever be with me.  Maria, this was truly an amazing, beautiful, deep and wonderful trip.  The experiences and new learnings will be with us forever.  Thank you for your enthusiasm, your positive spirit and for putting it all together.  Jennifer W
This two week tour, beginning in Oaxaca City, was an extraordinary combination of traveling in rural areas in this beautiful part of Mexico, visiting sacred sites and meeting with practitioners of traditional medicine. Not only did we witness the healers in action, but we participated in cleansing rituals and had individual sessions addressing our own spiritual needs. It was a life changing experience and incredibly powerful. The tour concluded with sight seeing and relaxing on the coast for a couple of days. I highly recommend traveling with Tierraventura. The trip was well organized with comfortable accommodations and outstanding food. Claudia was a wonderful guide and extremely knowledgeable.  I loved this trip and truly feel that I was called to be part of it.  Maggie B
Loved the journey. Everything was great! Loved circles! Good support and loving leadership. Enriching deepening experience of lifetime!  Rose W
Click here for more information and application to participate.
Women's Transformational Kayak Journeys 2017

July 28-30,  August 26-28 2017
3 day journey $325   Kayak Rentals Available
  Contact: maria@healingandmore.com
206 842-7706