Events on Bainbridge Island
Upcoming Women's Transformational Kayak Journeys:  
July 26-28, Aug 23-25  2019
A Spa for Your Wild Soul
 
Leave from Ft Ward on Bainbridge Island and paddle to Blake Island, weather permitting, with a supportive group and experienced guides.  We camp two nights on the island and experience a blissful combination of nature based activities, yoga on the beach, personal time, delicious food, and a delightful circle of women.
3 day journey $375   Kayak Rentals Available
Check out this wonderful article about our trips HERE.
Feedback from trips:
Laureen Lund's awesome blog post:  myfabfiftieslife.com  about her paddle with us.
---
This "Transformational Women's Paddle" MORE than transformed – it made friends of strangers, it brought us closer to Ma Nature's amazing gifts, and it was filled with the magic of story-telling, belly laughs and very, VERY good food! Maria and Spring…your combined experience and passion for the outdoors shines a light for anyone wondering, "How can I jump in…?!?!"; thank you, THANK YOU! ~Kay Jensen
---
HolyCow!! First time ever kayaking and it was amazing. Spring & Maria made me feel incredibly safe, secure, and inspired. The whole weekend was food for my soul & spirit. Can't wait to do it again. ~Cheri Names
---
This was transformative indeed! I feel renewed, refreshed, and completely open in my heart center. I feel so grateful for the opportunity to learn from such amazing, wise women. ~Erinn J Hale
---
 Great time of connecting to our known universe and touching the unknown. So comfortable and comforting.  Paddling kayaks was such a great framework for bonding and sharing with friends and strangers, all now kindred spirits. ~Sally Kyte
---
 A trip for women of all ages that want to deepen themselves by enjoying sisterhood in nature. ~Amy Burk
---
 Wow, wow!  Everything was so organized and you made me feel so confident!  ~Susan Shaffer
---
 The trip way exceeded my expectations.  I am so grateful for all the warmth and support offered by everyone.  I hope I returned the feelings and love. Can't wait to see everyone again. ~Jamie Bails
---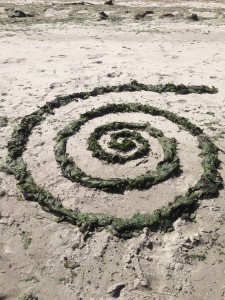 I appreciated the open format of the weekend, and the organic nature of everyone helping out with tasks as needed.  I felt in very safe hands throughout the weekend, from both a kayaking-safety standpoint and emotional-safety standpoint. The physical challenge of the first day was a great start to the weekend for me, leaving me feeling empowered and capable.  I am holding gratitude and grace and a commitment to more adventures in my heart.  So powerful to meet such incredible women of such diversity and depth. Your food was outstanding, your love and wonder were contagious.  I look forward to joining you again on the water—and perhaps another weekend next year? ~Mary McCormick
---
Wonderful trip, I would not change a thing. Thank you Maria and Spring. ~Carol Mus
---
…the low key and very human experience of listening to others talk of their lives was quite moving. ~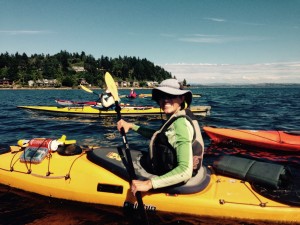 Jane Trancho
---
Maria and Spring were born to lead these trips.  Their collective kindness, patience and humor made for an outstanding weekend.  Can't wait to return!
---
This is my 2nd trip and I enjoyed every minute of both trips.  I feel I have finally mastered how to paddle a kayak due to the patience and guidance of our fearless leaders who attack all problems with humor and in a nonjudgemental attitude.~ Kathleen O
---
I think Spring and Maria were great leaders in this group- their planning and organization was awesome and they were so much continual fun!
---
Our end-of-August Transformational Journey was a pilgrimage on every level. It began when I signed on, knowing this was something way out of my normal routine—I'm an introvert, an inexperienced kayaker, and haven't camped in 20 years. But I trusted the experience and wisdom of Maria and Spring, With kayak packing tips from Spring the morning of our launch, and a few lessons on paddling technique, we were off, on one of those staggeringly beautiful Pacific NW days. Kayaking was pure pleasure. We saw seals, sea lions, jumping fish and even a couple of porpoises. My body and soul thanked me the entire way.
When we set up camp, the real surprises began—my fellow journeyers. Each woman gradually began to reveal herself at a soul level, with tears and laughter, with quirks and foibles, and all the masks of daily life gone. Over delicious meals, and relaxed circles, with stories, hikes, yoga on the beach and more, we grew to know each other, and ourselves in a way that is truly miraculous. What's more, the presence of the Earth was always with us—in the sea, the summer wind, the land—and even the thieving raccoons. By the time we returned to our families and homes, we were renewed and newly sensitive to the beauty of this life and our fellow travelers in it.
If you are even a little bit curious and called to do something out of the ordinary, take this journey! It will change you—maybe a little, maybe a lot, but definitely for good. ~Althea P
---
I am so thrilled to have had this opportunity, not just a great adventure and an excuse to get outside, but a weekend full of amazing connection, incredible new friends, and- most importantly- a new- found sense of personal strength from the support of these incredible women!  Much love and many thanks to Maria and Spring for this opportunity ~Hillary B
---
Maria and Spring are warm, welcoming and inviting to paddlers of all skill levels.  And their attention to time spent together was transformative for me and for everyone else ~Ari L
---
In three days I have experienced joy, love, peace and a freedom that I had been missing for years.  I am so grateful to Spring and Maria not only for what they offer but the beautiful people they bring into their fold.  It's unbelievable how quickly and closely we bonded, this coming from a loner and isolationist. I have more friends that I know will last a lifetime.  From teenagers to the 70+s, we became one, we learned so much from each other. I have grown more in the last three days than in the last three years.  Love to all my sisters always. ~Judy R
---
---
---
Five element classes:
No classes currently scheduled- stay tuned.  Sign up for our mailing list.
Align with Spring handout with exercises
Breath of Joy
Dip your knees and sip your breath in with each movement- 1) arms swing to cross in front, 2) arms swing outward, 3)Arms swing upward. Then exhale as 4)arms go forward and down as you bend forward, dropping your head and rounding your back exhaling.
Feedback from other sessions:
Thank you for this delicious, open, warm and informative session- I love your depth, and sincere effort in providing and sharing so much of yourself with others. – A. R-G.
Your flow of expamples was outstandingly creative- you made whatever you were trying to get across so accessible.  I loved the breathing exercises- also how we can communicate both with head and heart was a very revealing exercise- and very helpful. Thank you so much. -S.K.
Loved the handouts and the various exercises that tapped into so many individual aspects of us.  Useful tools to take with and practice at home. Learned some new things and got my creativity flowing. Thank you!- J.S.
This is a new language for me- the words are familiar yet their meanings seem different. And yet it is also familiar- related to other ways of being more intentional and reflective. You have given me much food for thought.  I especially like the physical ways we practiced/experienced these ideas- it helped the words make sense. – M.E.
A Breathing Exercise to Move Grief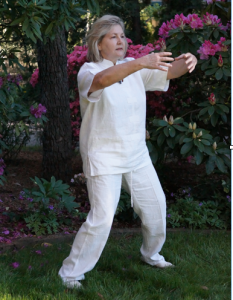 Grief, associated with the fall and the Metal element, can lodge in the lungs and chest. Here is a simple exercise to move the chest, and transform grief into warmth and connection. Standing in a comfortable Horse Pose- knees slightly bent, feet shoulders width apart and parallel, tail bone tucked- with your arms hanging by your side, rotate so them so that your palms face each other and you are holding an imaginary ball in front of your groin. On a long in-breath, allow the hands and arms to move upward until they are level with the ground and extended straight in front of you. Imagine a string attached to your wrist pulling your arms up and energy moving up from your abdomen and through your chest. Turn the palms to face the ground and on the out-breath allow the arms to move downwards to their original position. On the in breath, think about a loss and the associated sadness, on the out breath, think of something pleasant associated with the loss- something that you have learned or some new opportunity that might open up, or even a larger capacity for compassion that has emerged. As your chest becomes more energized by the breath and movement, notice your feelings about the loss shifting, and your heart opening to connection.