Due to the Coronavirus, the office is temporarily closed.  For online support, read more here.
Launching soon, an online course, Navigating Change, Tools for Uncertain Times.   Transform negative emotions, change your story, and nourish your wild soul with simple daily practices.  Learn more here. 
I will be working with clients via telehealth and virtual sessions to support your well being with guided acupressure, lifestyle recommendations, Chinese herbal formulas, guided breathwork, qigong exercises, and meditations, and recommendations for stress reductions techniques. 
I am an intuitive healer and will be able to make a difference for you with an online session.  Text or call to schedule: 206 842-7706.  For pricing and details read more here.
Join me for Free Zoom sessions for an Acupressure Happy Hour.  Every Thursday at 4:30.  Text me for more info. Or subscribe to the mailing list to get the invitation. 
Does tension, pain, or the effect of stress keep you from feeling your best and living the life that you want to have? Do you run out of steam or feel sluggish? Do you suffer from anxiety, insomnia or headaches? Or do you just feel sore and achy too much of the time? Do you feel depleted, like it is very hard to find a way to replenish and renew? Do you have digestive complaints, allergies, hormone imbalances or chronic health conditions?
Consider acupuncture! For thousands of years it has provided relief and support to body and soul. Call Maria Cook EAMP, LAc, LMT  (206) 842-7706   Island Massage and Acupuncture, 533 Madison Ave, Bainbridge Island, WA 98110 
For massage treatments, contact John Cheney at (206) 679-3961, who is in the office on Mondays and Tuesdays or Ann Gorman (206) 217-5504 who is available on other days, by appointment.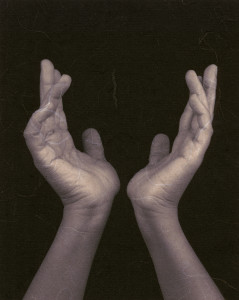 Wouldn't it be great to feel the vital energy in your body moving freely, renewing and refreshing your body and spirit, and releasing all of the stuck places? This modern life demands so much of us, subjects us to so much stress, and we keep going, despite the feedback our body is giving us. Wouldn't it be great if you could feel better more of the time, if those small nagging conditions could fade into the background, and a sense of wellbeing could emerge. Wouldn't you like to feel more centered, grounded, and stable, better able to cope and respond, not just react? Aren't you ready for lasting nourishment and a connection to your inner resources, keeping you well, happy, and able to live life to the fullest? Are you tired of feeling tired?  Don't wait another minute to call Island Massage and Acupuncture (206) 842-7706.  
Ancient Chinese wisdom teaches us so much about the body/mind/ and spirit, and how we operate on all those levels. To feel our best we have to nurture ourselves, not only physically, but deeply, our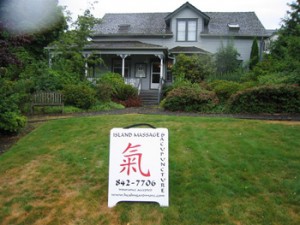 whole being. 5 Element Acupuncture can be the answer for you.
Working to support you constitutionally with tiny acupuncture needles that tap into the flow of Qi or vital energy, Maria Cook can help you feel your best. Other modalities may be used- Chinese herbal medicine or massage for musculoskeletal pain- she has lots of tools to help you on your path to wellness. Call now, you deserve it! Island Massage and Acupuncture (206) 842-7706
And check out the Transformational Journeys, classes, and retreats that can support you on your journey.